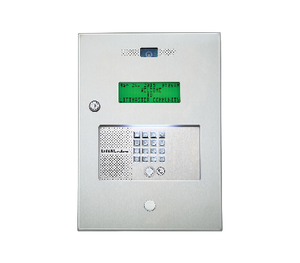 Telephone Entry for Commercial Applications and Gated Communities
Liftmaster
SKU: EL2000SS
Regular price $2,100.18 Sale
Access Control Power
Up to 2,000 Codes
2,000 4-digit unique, programmable entry codes provide convenient assigned access.
Stores 8,000 Transactions
Stores up to 8,000 transactions including date, time, identification and transaction type.
Push System
Push system updates and upgrades via a modem connection.
Access Control Safety and Security
Auto Sensor Input
Auto sensor input automatically dials the residence or can activate relays.
Prevent Pass Back
Prevents pass back of cards and codes for a pre-programmed amount of time.
Freeze Access
Freezes access for a pre-programmed amount of time when too many invalid code attempts are made.