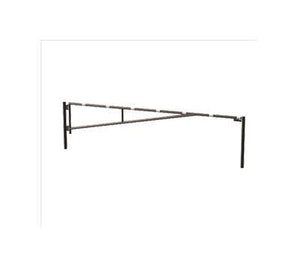 Manual In-Ground Single Arm Swing Barrier
Liftmaster
SKU: 14010-12
Regular price $1,989.00 Sale
Easy to install single arm construction.
Extremely effective and economical for unmanned traffic control.
Lightweight round aluminum arm.
Manual
Swing Barrier Gate Power
Pivot assembly with LiftMaster Gate Hardware.
May be padlocked in the open or close position.
A Receiver Post Required (Product #14030R) to secure gate in the open and close position. Recommend (2) per Single arm gate.