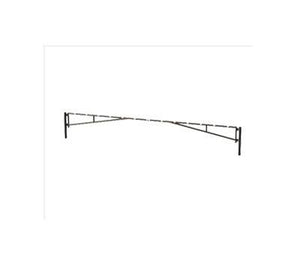 Dual Arm Swing Barrier
Liftmaster
SKU: 14020-
Regular price $0.00 Sale
Ideal for wider driveways.
Extremely effective and economical for unmanned traffic control.
Galvanized pipe for durability.
Manual
Dual-Arm Gate Power
Pivot assembly with LiftMaster Gate Hardware.
May be padlocked in the open or close position
A Receiver Post Required (Product #14030R) to secure each swing gate in the open. Recommend (2) per Dual arm gate set.