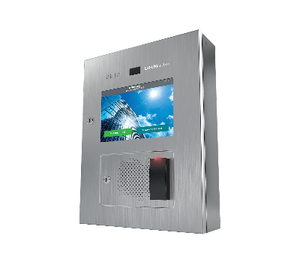 Connected Access Portal, High Capacity
Liftmaster
SKU: CAPXL
Regular price $3,670.98 Sale
LiftMaster Cloud™ Smart Access Control Software.
Color Touch Display 10", 720p High-Def Interface.
Plug and Play Easy Setup and Programming.
Access Control Connectivity
Connects to the LiftMaster Cloud™
Multiple ways to the LiftMaster Cloud:
Wi-fi
Cellular
Wired high speed
DSL
Remote Programming
Remote programing and activity monitoring.
Email Notifications
Configurable email notifications for numerous activities.
Access Control Power
Voice Over IP (VoIP)
Voice Over IP (VoIP) provides crystal-clear quality with no long-distance charges.
Stainless Steel
Has a modern, durable design constructed from stainless steel.
Local Database
Local database storage allows residents to enter even when the Internet is down.
Access Control Safety and Security
Get Alerts
Get alerts when a suspended code is used or if an active code is being overused.
Track Activity
Track activity in real-time with the LiftMaster Cloud™.
Cloud-based Security
Cloud-based security keeps data protected and safeguards resident information.