4' Shadow Box Wood with 6" pickets
The shadow box fence is a privacy fence with board-on-board pickets, that adds character and class to any yard. 
Details
2" x 4" x 8' rails
1" x 6" x 4' dog ear pickets
4" x 4" x 72" posts
We are here to help! Contact us with any questions.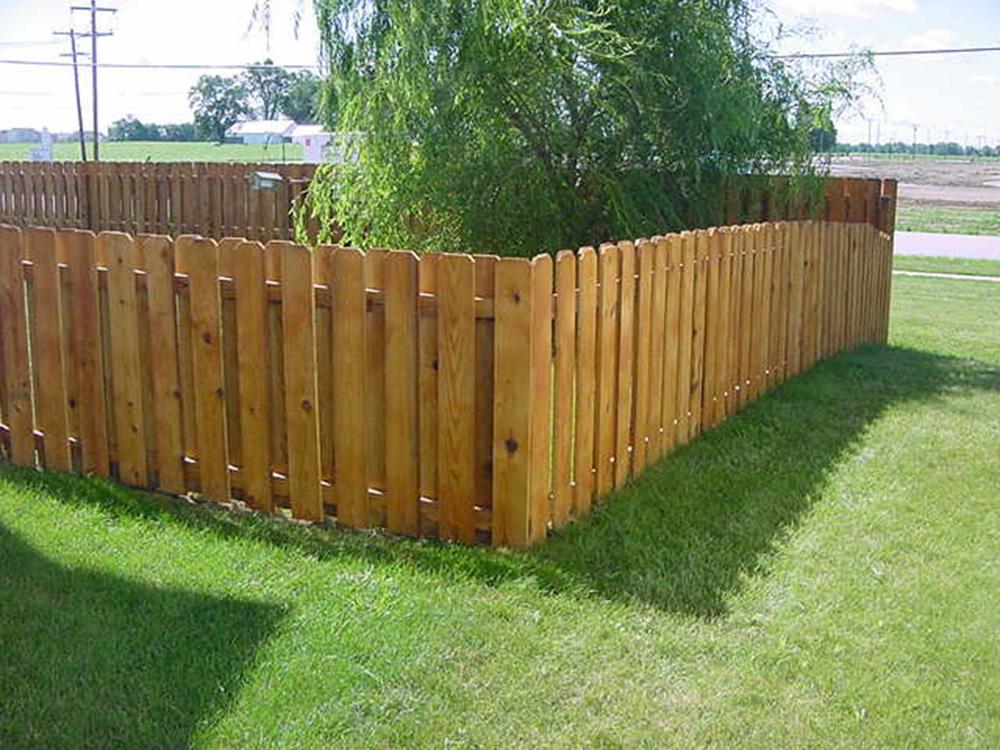 Select Pickets
| | Product | Unit Price | Attributes |
| --- | --- | --- | --- |
| | Cedar Picket 1" x 4" x 4' | $2.21 | |
| | Cedar Picket 1" x 6" x 4' | $2.59 | |
Select Posts
| | Product | Unit Price | Attributes |
| --- | --- | --- | --- |
| | Green Treated Post 3-1/2" x 3-1/2" x 6' | $9.95 | |
| | Cedar Post 4" x 4" x 6' | $47.09 | |
Select Rails
| | Product | Unit Price | Attributes |
| --- | --- | --- | --- |
| | Douglas Fir Rails 2 x 4 x 8' | $5.11 | |
| | 2" x 4" x 96" Incense Cedar Rail | $13.23 | |
| | Cedar Rail 2 x 4 x 10' | $18.19 | |
Select Hinges
| | Product | Unit Price | Attributes |
| --- | --- | --- | --- |
| | 8" Strap Hinge Pair | $10.72 | |
| | 8" x 4" Tee Hinge Pair | $16.37 | |
Select Latches
| | Product | Unit Price | Attributes |
| --- | --- | --- | --- |
| | Deluxe Latch | $12.98 | |